Environmental IT Recycling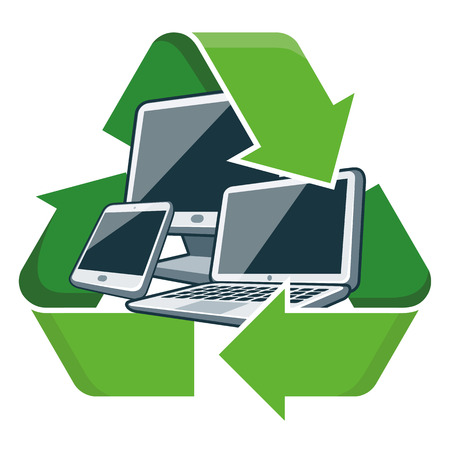 All assets collected for environmental disposal and/or identified as scrap waste are subject to Duty of Care regulations. On behalf of the Environment Agency we are authorised to issue the relevant Controlled Waste Transfer documents, which are a legal requirement.
Any equipment that fails functional tests is classified as scrap. Any equipment that does not have any significant resale value is also deemed to be scrap.
We endeavor to reclaim as much material from 'scrapped' units to minimise impact upon the environment.
The average PC unit contains up to 35 different materials, including copper, nickel, silver, zinc, cadmium, selenium, barium beryllium, manganese, mercury, arsenic and cobalt. Some of these are classified 'hazardous' materials and therefore unsuitable for landfill.
All scrap items are broken down into their component parts and graded according to the type of material. At this point these materials are granulated, smelted or destroyed according to the best environmental practice. Any toxic materials and effluent waste is neutralised.
We are committed to offering the best possible environmental solution for our clients.
Certificates of Destruction are produced confirming the proper processing of waste assets and are issued on behalf of the Environment Agency.
On-site inspections can also be arranged.